*Working document, subject to change
Monday, May 1 (pre-event sessions)
Track 1 - Florida CILB & ECLB approved CE
Track 2 - Financing & Sales Education
2 CE Credit Hours / 100 minutes
Instructor: Ryan Scordato, Esq, Lowndes Law
CILB Course # 0614423
ECLB Course # 0802750
FlaSEIA Providership CILB #1558, ECLB #PVD618
50 minutes / 1 CE Hour (meet Workers Comp requirement)
Instructor: David Griffiths, Insurance by Ken Brown
CILB Course # 0614422
ECLB Course # 0802753
FlaSEIA Providership CILB #0001558 , ECLB #PVD618
50 minutes / 1 CE hour (Meets Business Practice requirement)
Instructor: David Griffiths, Insurance by Ken Brown
CILB Course # 0614421
ECLB Course #0802752
FlaSEIA Providership CILB: #0001558 ECLB #PVD618
7:30 a.m. - 9:00 a.m. Registration & Networking Breakfast
Ben Millar, President, FlaSEIA Board of Directors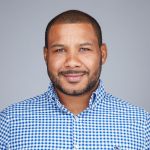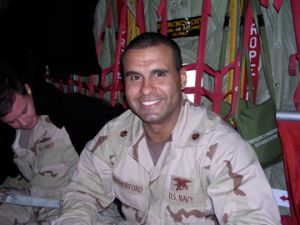 Steve Rutherford
Former Navy SEAL Steve Rutherford served with honor for over twenty-two years including Power and Energy Director for the Special Operations Command at MacDill Air Force Base in Tampa, FL.
Florida just emerged from a bruising debate on net metering.  Panelists will discuss the latest topics in Tallahassee which may have bearing on the Florida solar  industry.
Moderator: Julia Pyper, GoodLeap; Panelists: Sterling Clifford, Sunnova, Jim Purekal, SunPower; Aliki Moncrief, Florida Conservation Voters
10:20 a.m. - 10:40 a.m. Networking Break
Chris Collins, Founder, Ohm Analytics

Laws and regulations will continue to shift and change.  Presenters will provide an outlook on what's next, examine FlaSEIA policy positions, and discuss member benefits.
Presenter: Ben Millar, President, FlaSEIA Board of Directors; Paola Humphrey, Membership Committee Co-Chair

11:45 a.m. - 1:30 p.m. Networking & Luncheon
12:15 p.m. Women in Solar Meet-up in Boathouse (all invited)
3:30 p.m. - 3:50 p.m. Networking Break
Financing has become a core component of solar sales. Gain an understanding of how current economic conditions like inflation and higher interest rates affect deals
Moderator: Evan Cuttic, Mirasol Solar; Panelists: Lex Ford, Climate First Bank; Sam Jammal, Mosaic
Panelist: Jeff Juger, JinkoSolar
5:00 p.m. - 6:30 p.m. Cocktail Reception & Cornhole Tournament
7:30 a.m. - 9:00 a.m. Registration & Networking Breakfast
Enjoy a late breakfast and join us to recognize the movers and shakers in the Florida solar industry, from those who helped build the foundations of Florida solar to those rising stars who will cement the future.
Heather Reams, President at Citizens For Responsible Energy Solutions
Policies both helpful and harmful to solar have arisen at the federal level over the last two to three years.  Heather will explore the current impact of trade policy, incentives, and other considerations on the solar market and how contractors and developers can benefit.
There have been significant markets due to net metering decisions in California and Florida.  The trade association Board Presidents from the two largest residential solar states in the country will compare the state policies, take lessons learned from experiences in both states, and prognosticate about the future of net metering.
Sterling Clifford, GR Committee Chair, FlaSEIA Board of Directors
Brad Heavner, Policy Director, CALSSA
11:00 a.m. - 11:20 a.m. Networking Break
The Inflation Reduction Act was one of the most talked about subjects in the renewable energy industry in 2022.  Guidance from the IRS continues to come out.  The presenter will provide a general overview of the IRA and impact to the residential market.
Presenter: Brandon Audap, Director of Policy & Government Affairs, JinkoSolar; Chris Diaz, Seminole Financial; David Skillman, Sunnova

12:20 - 1:20 p.m. Networking Luncheon
1:00 p.m. - 1:45 p.m. Career Fair Registration open